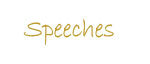 The autobiography
of Paddy Joe Hill, of the Birmingham Six, ghost-written by Gerry Hunt.
gerry hunt/gerard hunt/journalist/freelance/media services/communications/pr/media training/daily mail /writer/hemel hempstead/ hertfordshire/editor/speechwriting/ghostwriting/proofreading/copy-editing/copywriting/website copy/writing/author
Words are powerful, but not always easy to handle.  So when you've got something to say, use somebody with years of experience in knowing how to get your message across in the right way for the right occasion  --  with the right words.